The X-CITE group has been engaged in marketing since 1998. The core competence of X-CITE Werbezentrum - Advertising Agency and Fair Construction - combines the disciplines of advertising and exhibition construction to the benefit of our customers. Through its own creation, production and fulfilment, an enormous cost saving and efficiency increase in advertising production and exhibition construction is realized. For years, we have been serving customers from industry, trade, catering and hotel business, associations and start-ups. In summary, we are a perfect match between advertising agency, advertising production and exhibition stand construction.
Overview of the services of X-CITE Advertising Agency and Fair Construction Frankfurt am Main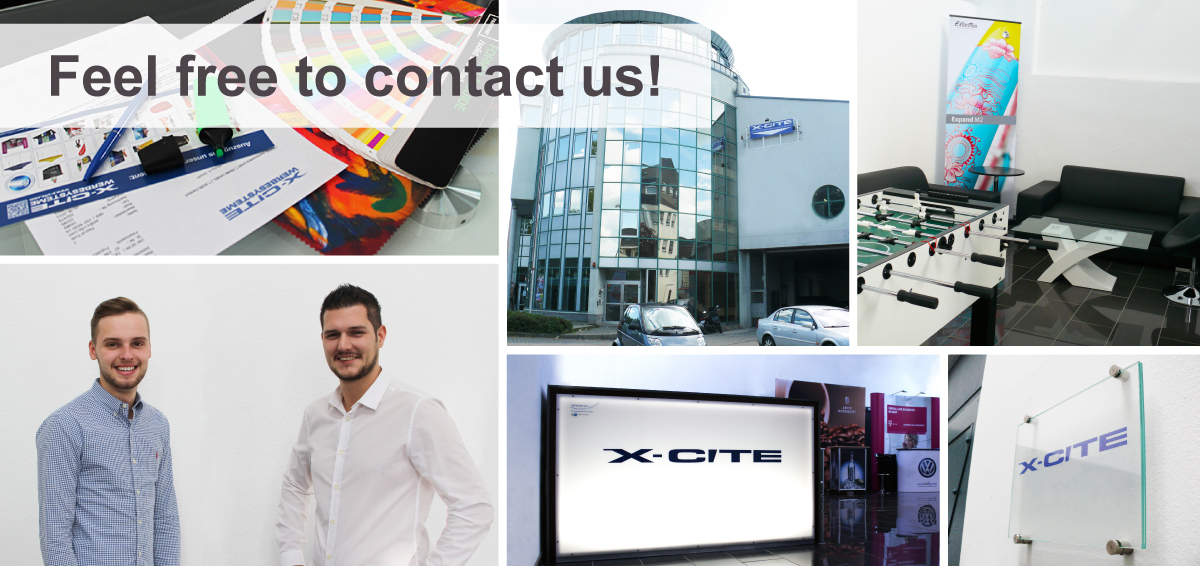 Our consultants Mr. Santino Robitschko and Mr. Andreas Ivis look forward to hear from you.
Please do not hesitate to contact us: +49 (0) 69 150 49 3003.

Copyright 2016 © X-CITE Werbezentrum - Advertising Agency | Fair Construction | Frankfurt am Main